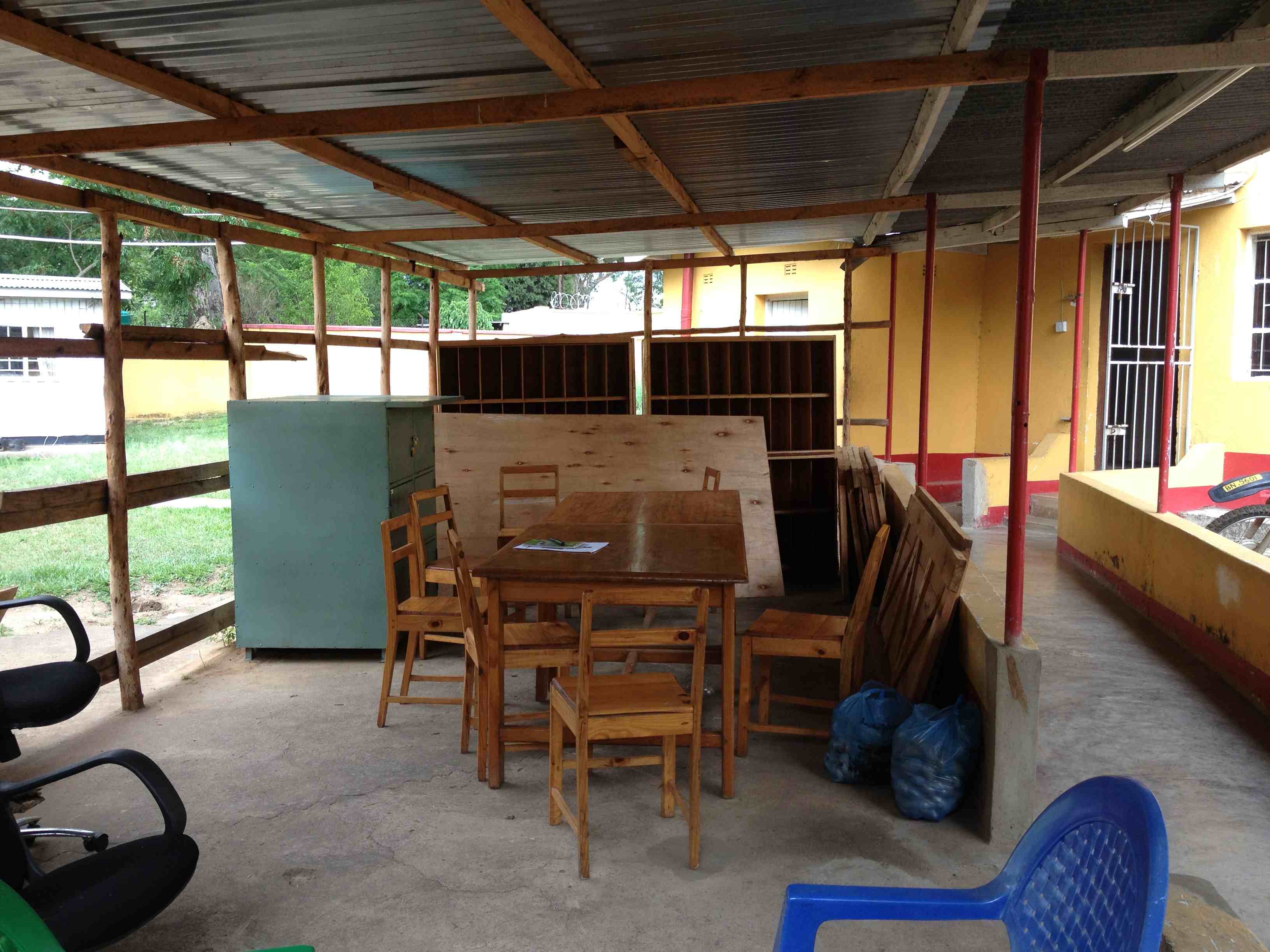 The first few days anywhere is all about orientation, and I always like to start a new job running a form of semi-structured interview with as many future colleagues as possible. This table just to the side of the covered walkway between the main building of CU and the Performance and Impact Unit (PIU, of which I am part) makes a great location for all kinds of activities; lunch, meetings, comfortable/quiet place to work etc. and of course semi-structured interviews.
In this first week I've managed to talk with the Country Director (when visiting from Head Office in Lilongwe); my immediate boss (Head of PIU); and all the others in the PIU. A number of areas are concerned with 'mainstreaming' , that is rather than having a discreet project (for example, around HIV or environmental sustainability) bringing the topic into the consideration of other projects (such as livelihood and water & sanitation (WASH) projects).
So I have talked to Mphatso and how she is working both internally (within the organisation) and externally in the area of HIV/AIDS; Elias on his work on how to build environmental considerations into all other projects; Tokozane on equality (no longer gender, but covering off on all forms of discrimination); Mona Lisa on her advocacy/education work and how to integrate that into all projects; Francis and Doreen on their energy projects that includes not only improving the quality of a fuel efficient stove that their project oversees production and distribution of, but also developing a proposal that will enable them get carbon credits for the reduced carbon emissions the stoves will produce.
A most interesting first week, at the end of which AVI have spirited me away to Tanzania to talk with others in the program. I'm looking forward to going out to see some of the projects next week.