My full CV is available for download here. Please browse the summary below for a pictorial history.
2013 – current | 2002 – 2013  | 1995 – 2002 | 1989 – 1995 | 1984 – 1989
Coordinating the National M&E system and assisting Concern Universal become a Learning Organisation.
2002 – 2013
Design and delivery of Community Engagement Planning training. This training is highly interactive and provides project managers an approach to multi-stakeholder participatory development. This training is now delivered across many Victorian Govt. Departments and local authorities.
2002 – 04 Manager, South West Strategy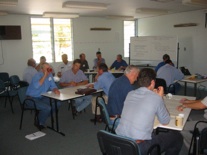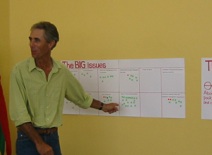 Developed  an appropriate mechanism  for coordinating social, environmental and economic investment in South West Queensland. This was through the promotion and use of community-based planning processes including Semi-structured interviews, Open Space Technology, Facilitated workshops, Participatory Analysis techniques.
1995 – 2002
1998 – 2002 Lismore Skills Centre & NSW Department of Housing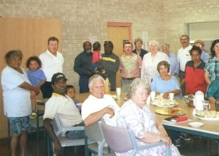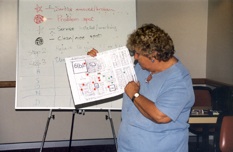 Coordinator, Community Renewal Strategy, Northern Region Initiated Participatory Analysis and Research approach to community development across 10 public housing estates.
1995 -98 Jarlanbah Neighbourhood Association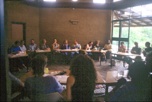 Resident and secretary. Created inclusive planning and budget setting process for 'permaculture' hamlet. A baptism of fire into community politics. Member of the Lismore Economic Development Advisory Board
1995 -98 Solo architecture practitioner
1989 – 1995
Senior Project Architect – Government Of Swaziland/AIDAB/ Overseas Development Administration
Design and project management of approximately 200 capital works projects over six years.
1984 – 1989
Project Architect, State Government Of Victoria, Ministry Of Housing & Construction